Where design and tradition come together to create tailored and original patterns.
You can find our ITEMS in:
Jacaranda Images + mtjr + Urdon Shop + Chapter 9 + Petra Orfali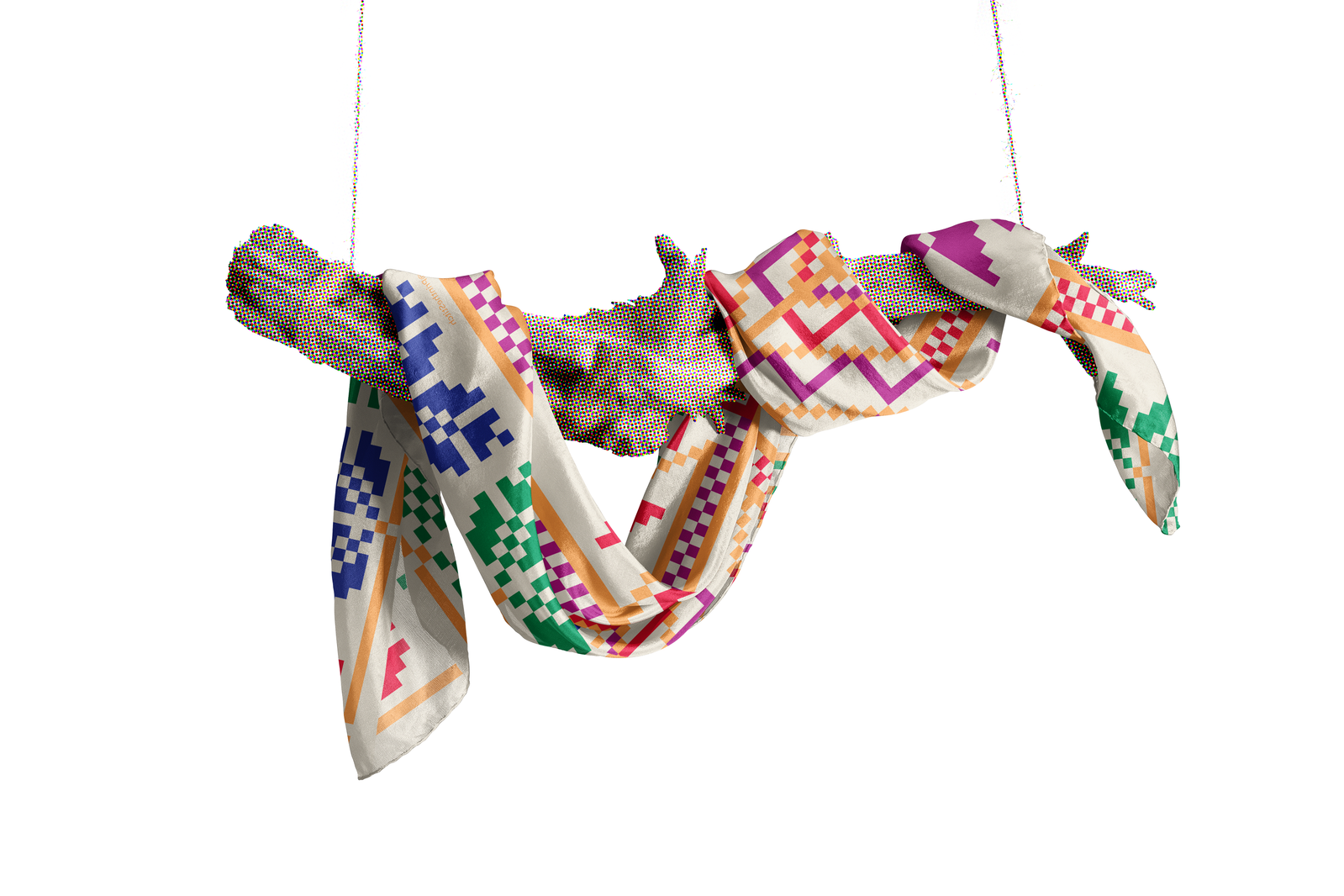 TREE & MOUNTAINS Notebook
Inspired from Cypress Tree with Seeds and Mountains stitch
'Sarou Mbazzer wa Jebal' from Jaffa area
Be it notes for a creative meeting, ideas for your next big startup, poetry which you create in a moment of inspiration, the TREE & MOUNTAINS notebook are the perfect medium for all your writing needs.
This notebook is A5 size and has 132 pages of recycled white or bulky creamy lined paper. The cover is made of embossed craft paper and it lies flat when open, making it easy to write on each page. It also includes a ribbon bookmark.
MOON & NECKLACE NOTEBOOK
Qamar wa Qalayed' قمر و قلايد
Made with high quality paper, the exclusive MOON & NECKLACE notebook that can be personalized with your name elevates the common notebook from the confines of mere utilitarianism to a unique, designed, and intentional medium for your thoughts and ideas.
Size A5
128 sheets/256 pages
Blank plain, 125g thick paper
180 Degree Opening
MOON & NECKLACE notebook features glued and sewn binding that firmly holds the paper in place for long-term use while making it easy to remove the pages without having to worry about any tears to make sure the contents stay safe.
PrintheStitch is an experiment in graphical design and representation. We take motifs traditionally found in traditional embroidery into the graphical realm.

PrintheStitch explores cultural patterns and designs on new mediums and materials, using modern technology to create original, thoughtful and culturally-inspired patterns which are transposed from their traditional fabric mediums into new, innovative applications.
Whether it's paper applications ofany variety, acrylic, glass, wood or metal, our designs can transition from one application to another seamlessly, and the sky is the limit as to what we can accomplish!
MORE FROM PRINTHESTITCH ...

DESIGN FOR GOOD
Once a year we support a startup, community organization, social cause or movement, to connect with their audience through functional and beautiful graphic design.
Got a Question?
We would love to hear from you.
WORK
We create original, modern bespoke graphic and pattern designs for clients seeking to elevate their brand.
PRINTHESTITCH
Where design and tradition come together to create tailored and original patterns.
Follow @printhestitch on Instagram
© 2021 MARIANNE SAHOURI DESIGN